Hey everyone, here's what's new in the Android TaxCaddy app this month:
Tax Payments
The Tax Payments screen has been updated! You can now view all of your tax payments across all available tax years. By default, the All (tax year) option will be selected, displaying a complete list of your tax payments. If desired, you can use the Tax year menu to select a specific tax year to view.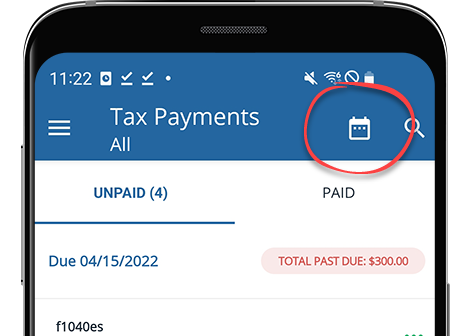 Additionally, the tax payments uploaded to your account will be separated between ones that have already been paid and ones that haven't. You can indicate which type of tax payment you wish to view using the Paid and Unpaid toggle.