Hey everyone, here's what's new in the iOS TaxCaddy app this month:
1041 signature requests
If your tax professional has created a 1041 tax return profile in your TaxCaddy account, they may now begin sending you 1041-related requests. After opening the Tax Documents tab on your mobile device, tap the Tax Return drop-down menu to select your 1041 tax return profile.
Alternatively, you can tap SELECT TAX RETURN to select a tax return profile.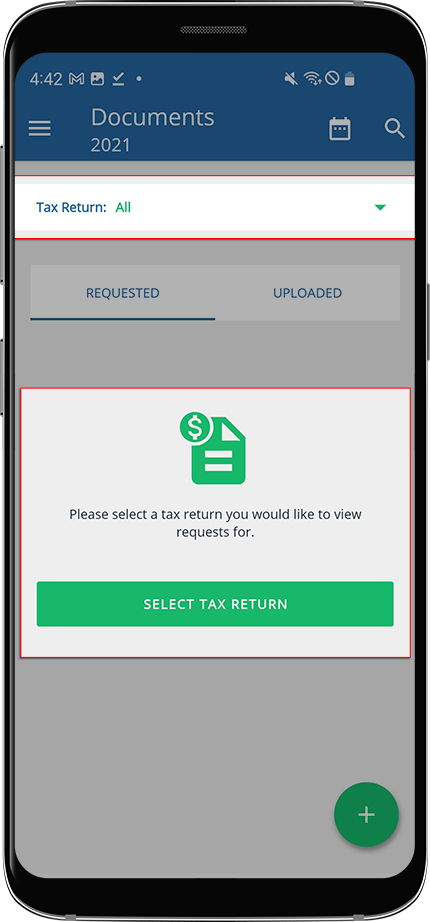 Once your 1041 tax return is selected, these requests will appear under the To Sign section of the REQUESTED tab. Tap the document tile to begin fulfilling the request.
Click here to learn about signing document requests in TaxCaddy.