Hi everyone! Here's what's new in the TaxCaddy Android app this month:
Reminder notifications
You will now be able to receive reminder notifications for pending requests nearing their due date. With reminder notifications, you can ease the stress of tracking any pending payments on your to-do list by receiving emails, push notifications, and SMS messages as alerts starting two weeks prior to the due date.
Click here to learn more about enabling reminder notifications.
In your account settings, tap Update Notification Preferences then scroll to the Reminder Notifications section.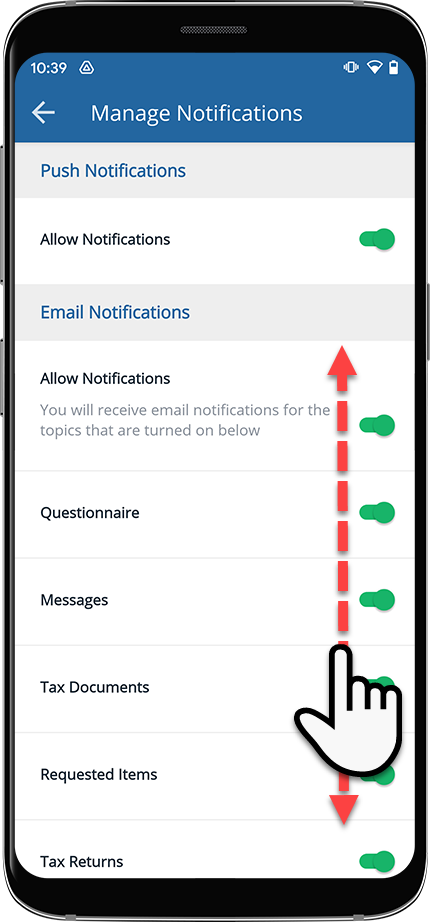 In the Reminder Notifications section, you can use the toggle to enable or disable reminder notifications next to each displayed category.