Hi there! Here's what's new for TaxCaddy on Android.
1041 tax returns
TaxCaddy now offers the ability to view and download your 1041 tax returns for trusts or estates. Your tax professional can create 1041 tax return profiles for your TaxCaddy account. If your tax professional has already created a 1041 tax return profile for you, tap Tax Returns, then tap the Tax Return drop-down menu to view your available tax return profiles.
Click here to learn how to view a tax return in TaxCaddy.
Click here to learn more about 1041 tax returns on TaxCaddy.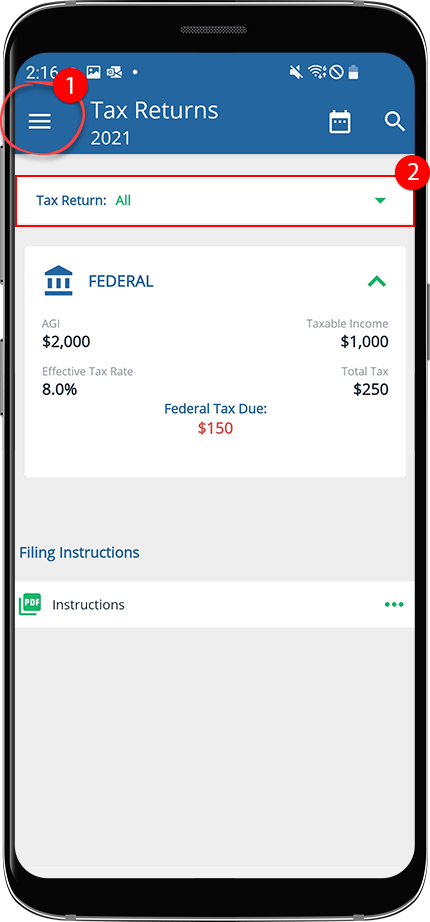 On the Select Tax Return screen, select the tax return type you want to view. By default, TaxCaddy will show you all tax returns uploaded to your account.