Hey everyone! These are all the new features this month in TaxCaddy:
Continued access
If the invitation link your tax professional has emailed you expired and you can no longer log in to TaxCaddy using this link, you can send yourself a new link to access TaxCaddy. Go to TaxCaddy's login page and click the Having trouble logging in? link.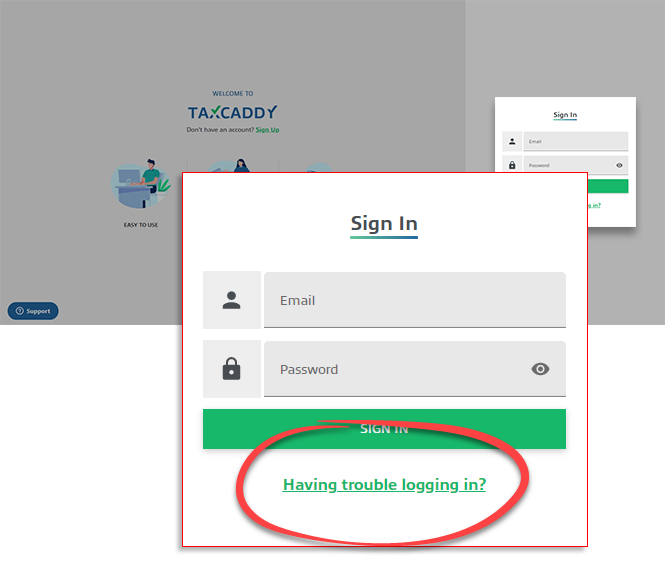 Enter the email associated with your TaxCaddy account and click SEND. If the email you enter matches our records, we will send you a new email with further instructions.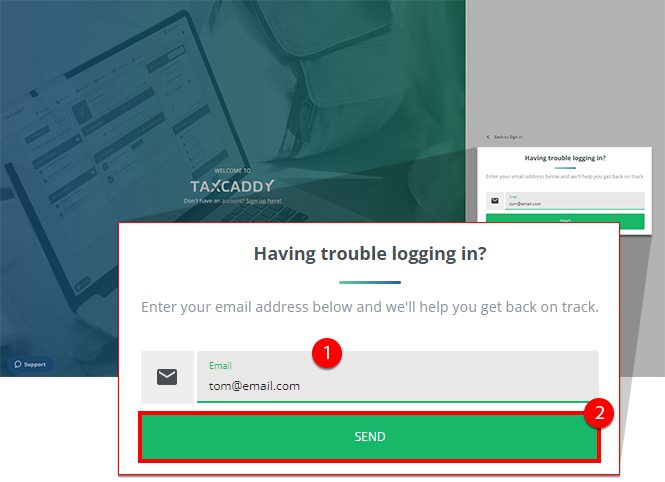 If you were accessing TaxCaddy without a password (via temporary code sent to your phone) and you've entered the correct email address, then you will receive a new email in your inbox to access TaxCaddy. The new link will give you continued access to TaxCaddy (via code sent to your phone). Please note, the new link will expire after 2 weeks and will automatically invalidate TaxCaddy links sent to you previously. If you want to continue accessing TaxCaddy then you can setup a password for permanent access to your TaxCaddy account.
Click here to learn more about setting up a password after logging in.
Click View Your Requests to be redirected to the TaxCaddy log-in screen for dynamic password accounts.
Click here to learn more about receiving a new dynamic password link.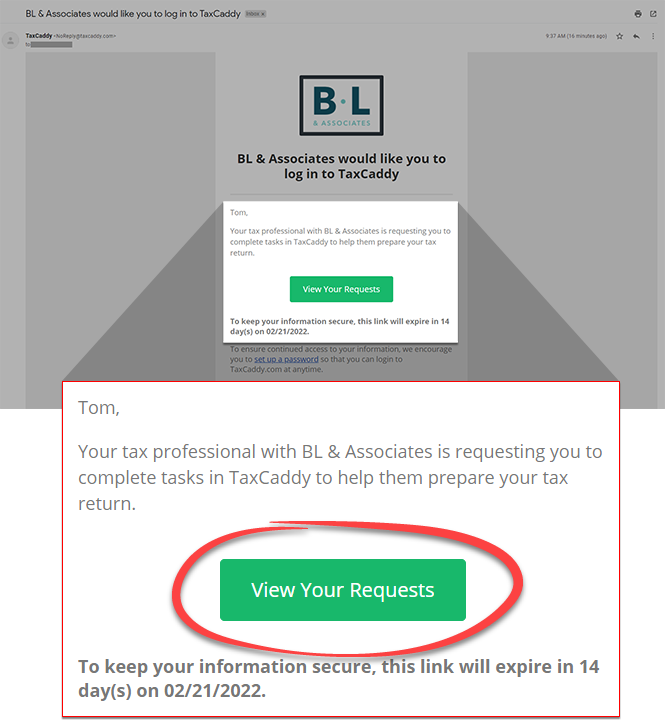 TaxCaddy users with a password can also use the Having Trouble Logging in? link. If your TaxCaddy account is set up with a password then you will receive an email to reset your password.
1041 tax return
If your tax professional has created a 1041 tax return profile for your account, you can now view any tax returns they've uploaded to your account. To do so, click Tax Returns from the navigation bar and select the 1041 tax return profile from the TAX RETURN drop-down menu.
Click here to learn about your 1041 tax returns in TaxCaddy.
Click here to learn more about viewing your Tax Returns.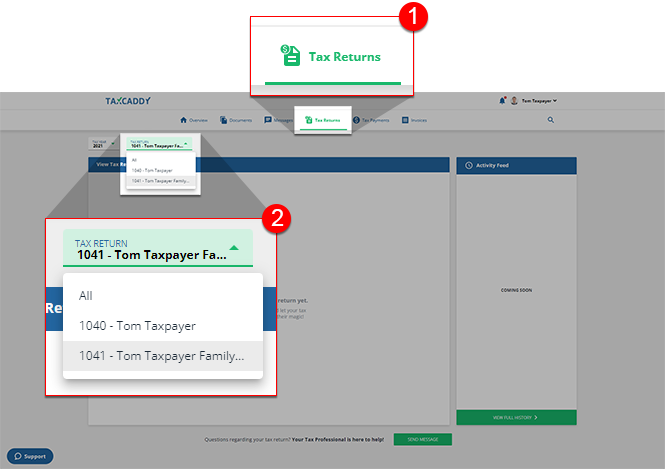 Questionnaire automatically filed
When TaxCaddy introduces a new tax year, any open questionnaire requests in your account will automatically be filed to make way for the new tax year's items. You can view an automatically filed Questionnaire in your accounts Uploaded Documents.
Click here to learn how to view your filed Questionnaires.