Hello everyone! Let's get you all caught up on the new TaxCaddy features we've added since the last tax season.
We will cover the following new enhancements in this article:
Click here to view a complete list of TaxCaddy release notes.
1041 Tax Returns
In addition to being able to file your 1040 tax returns, TaxCaddy now offers the ability for you to upload 1041 tax return documents! Once your tax professional creates a 1041 tax return profile in your account, you can upload documents and fulfill any 1041 document requests that are assigned to you.
Click here to learn more about uploading 1041 tax return documents in TaxCaddy.
If the option is available in your account, you can click the TAX RETURN menu from the Documents page to view all of your current tax return profiles.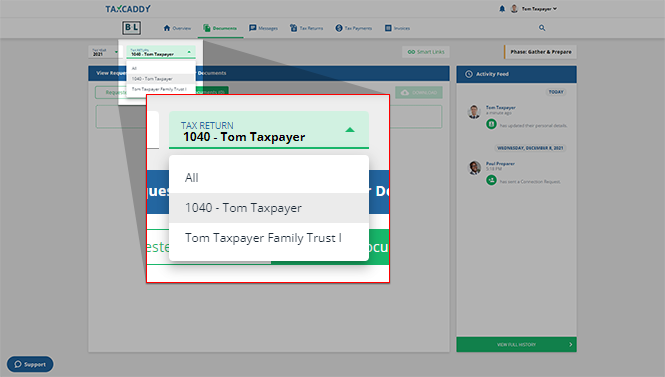 You will also notice that when All is selected from the TAX RETURN drop-down menu, uploaded documents will be labeled according to the return type they were uploaded to.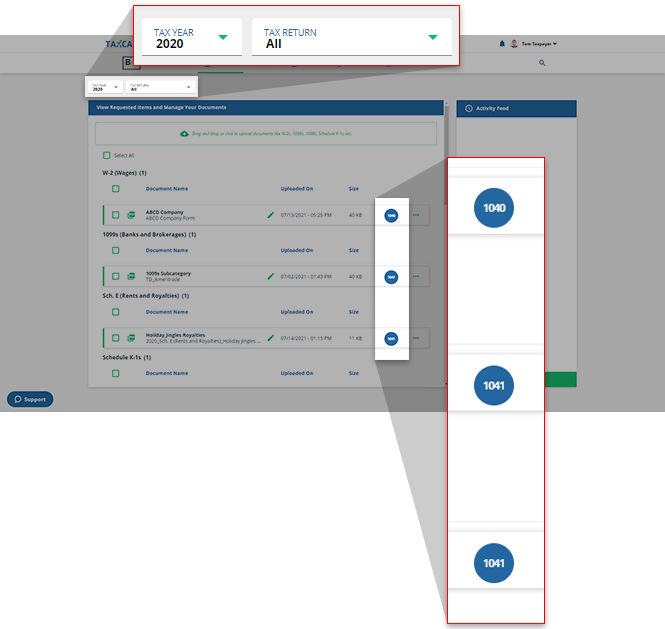 You can access your 1041 tax return profile on TaxCaddy mobile app the same way as accessing your 1040 tax return profile.
Click here to learn more about viewing 1041 documents on iOS and Android.
Click here to learn more about downloading the TaxCaddy mobile app.
Navigate to Documents in the bottom menu, and tap the Tax Return drop-down menu.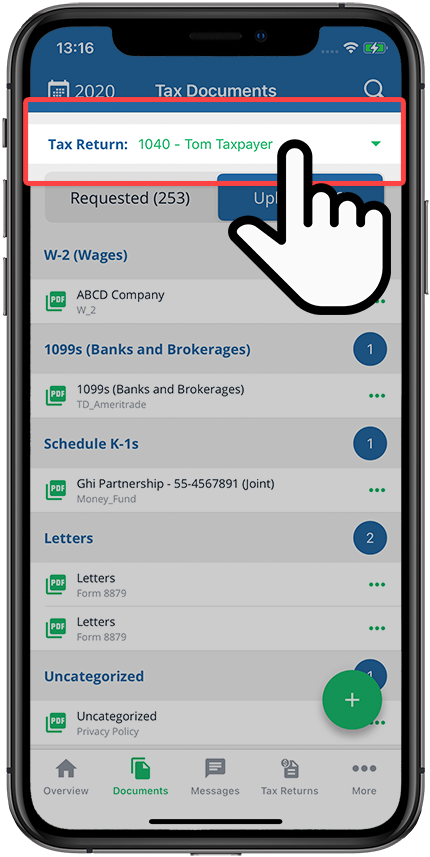 From there, tap your 1041 tax return profile to begin reviewing its content.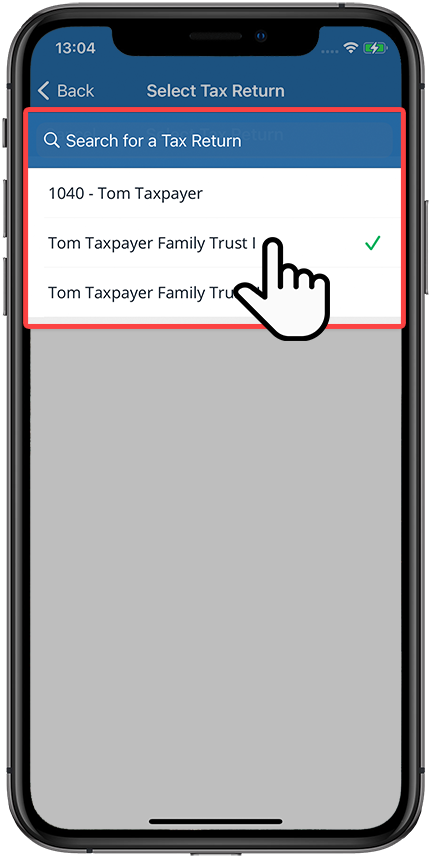 Logging in with phone number
New users without an existing password tied to their account can now access TaxCaddy using a temporary password (dynamic password). When your tax professional requests documents, you will receive an email notifying you of these pending tasks. In your email, click View Your Requests to be sent an SMS message containing your dynamic password.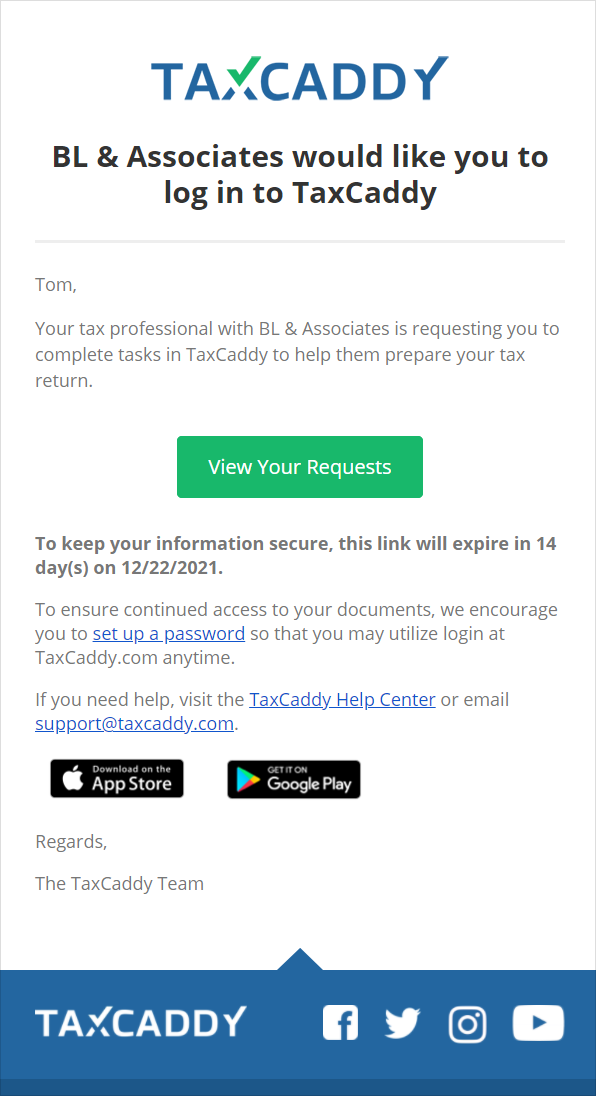 Similarly, new taxpayer users may also receive an invite to view their tax returns, sign documents, and view/pay tax payments.
Click here for more information about logging in with a dynamic password.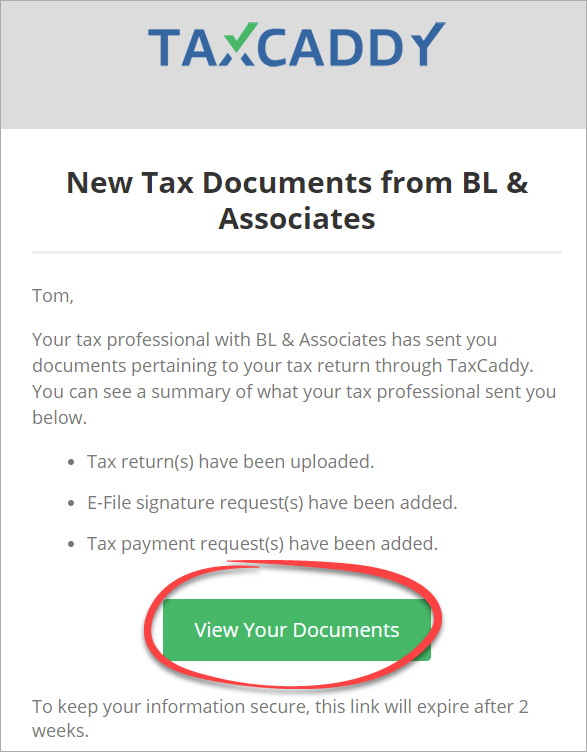 The attached link will expire after two weeks.
You will be redirected to TaxCaddy where you can enter the password sent to you via SMS. The temporary password is only valid for your current session. If you need to log back into TaxCaddy, click View Your Requests again in your email to receive a new password.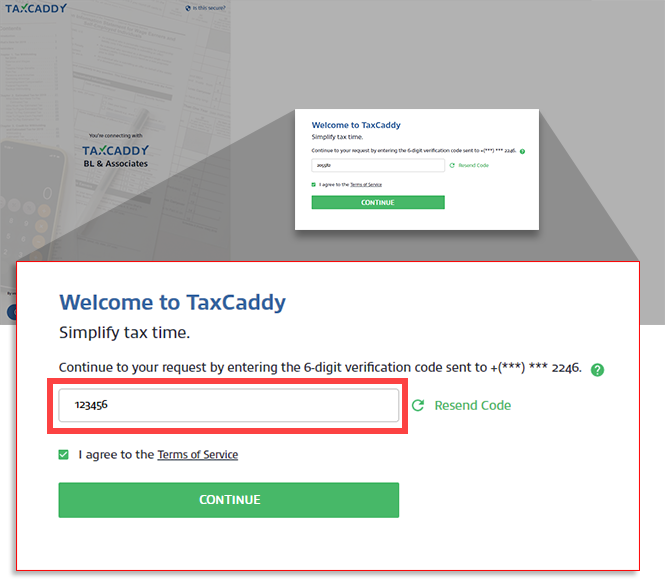 Signing in through your firm's portal
Some users can now sign in to TaxCaddy directly from their tax professional's firm portal. If your tax firm enables this feature within their portal, you can bypass typical account sign-in and access TaxCaddy's features even faster.
Click here to learn more about logging in through your firm's portal.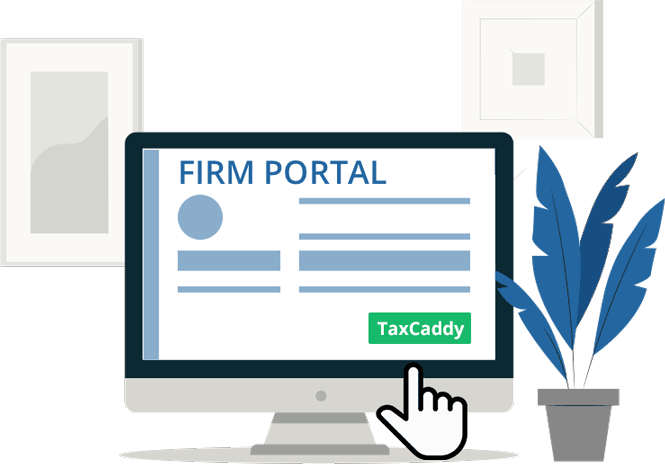 Once your firm enables this feature, your ability to update some fields in your settings will be disabled. Records like first and last name will require your tax professional's assistance to update.
Click here to learn more about disabled settings.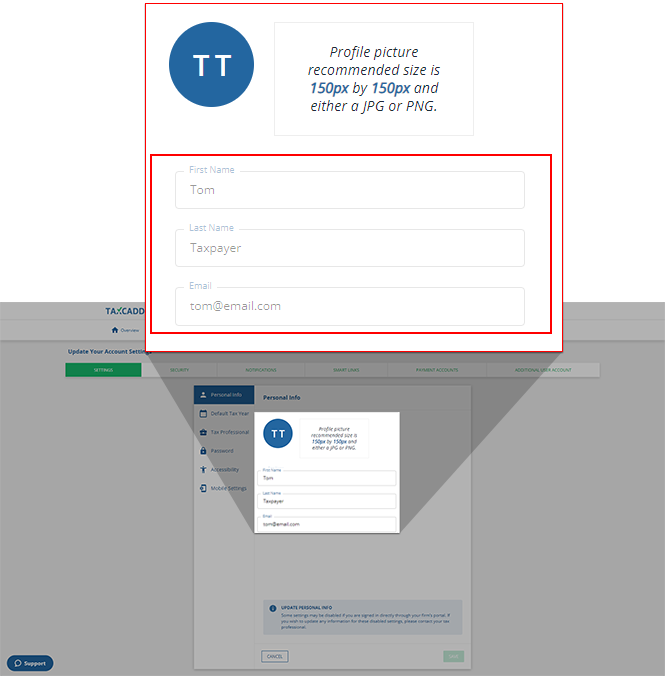 After logging in to TaxCadddy through your firm's portal, you will have the option to pair your mobile device to your account through Mobile Settings. Scanning the QR code generated in Mobile Settings will link your device to your account, allowing you to access TaxCaddy even when you're not at home!
Click here to learn more about linking your TaxCaddy account and mobile device.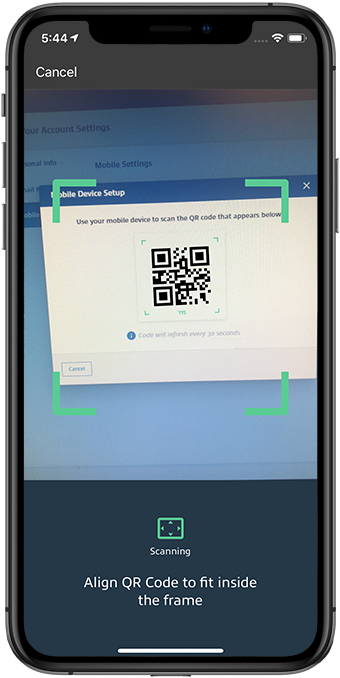 Personal Information
TaxCaddy now gives you a convenient way to provide personal information to your tax professional. In the Confirm Personal Information task, you can provide:
Your Social Security Number and State ID
Your spouse's Social Security Number and State ID
Mailing address
Dependent information
Banking information
Providing this information in TaxCaddy helps your tax professional gather any relevant information they may need in order to make preparing your tax returns quicker and easier.
Click here to learn more about providing personal information in TaxCaddy.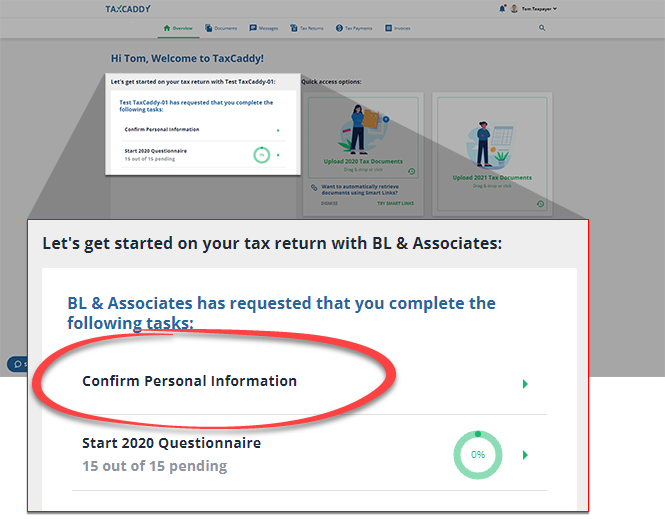 Any information you provide while completing this task will automatically populate whenever it is asked in the future. Be sure to double-check the record's accuracy before proceeding!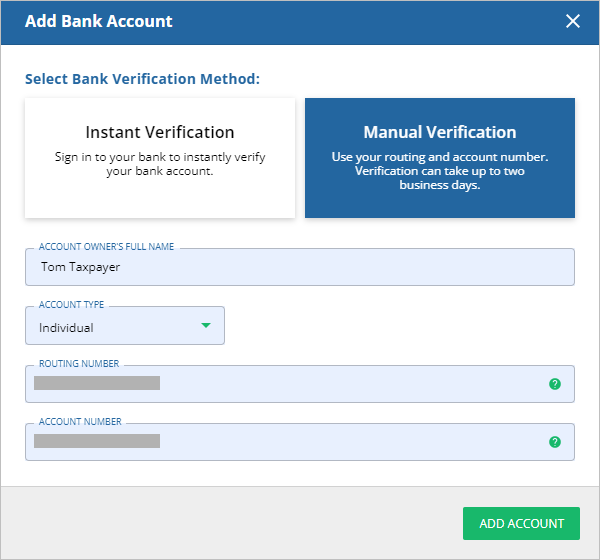 Follow-up questions
TaxCaddy now offers your tax professional the option to ask you a follow-up question. Follow-up questions are triggered by the answer you provide to a multiple-choice question. Once the follow-up question appears, answer it the way you would an ordinary question and proceed with your questionnaire.
Click here to learn more about completing your questionnaire.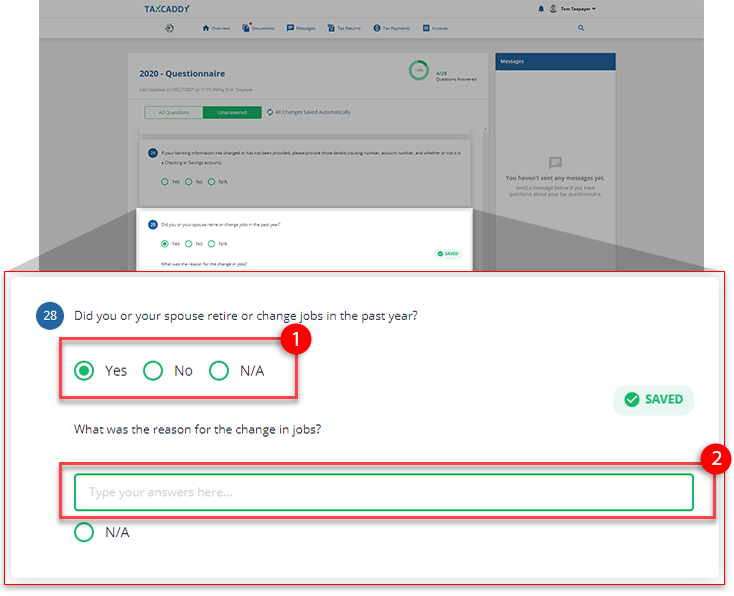 Dark Mode on Android
You can now enable Dark Mode from your TaxCaddy user settings!
Click here to learn more about using Dark Mode in TaxCaddy.