Your tax professional can use TaxCaddy to securely send you tax returns, tax payment vouchers, and request documents that need to be signed. If you don't have an existing TaxCaddy account with a password then you can log in using a temporary one-time password (i.e. Dynamic password) sent to your mobile phone when you access TaxCaddy.
Follow the steps in this article to access the documents sent by your tax professional:
You will receive an email with a list of documents and requests sent by your tax professional through TaxCaddy. You can use the link in the email to log in to TaxCaddy with a dynamic password.
After opening the email, click View Your Documents.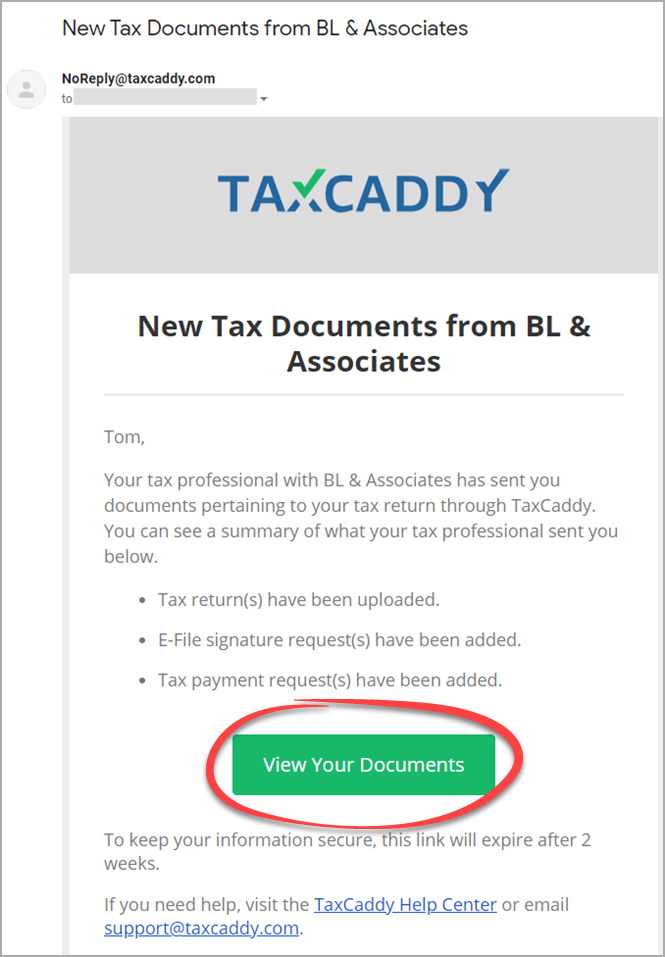 Do 

not

 delete the email. You will only be able to access your documents/requests through this email. For security reasons, the link in your email will expire after two weeks.
After the login page loads, TaxCaddy will automatically send you an SMS message with a temporary one-time password (i.e., Dynamic password) that only works once for that session. After you receive the verification code on your phone, enter it in the input field.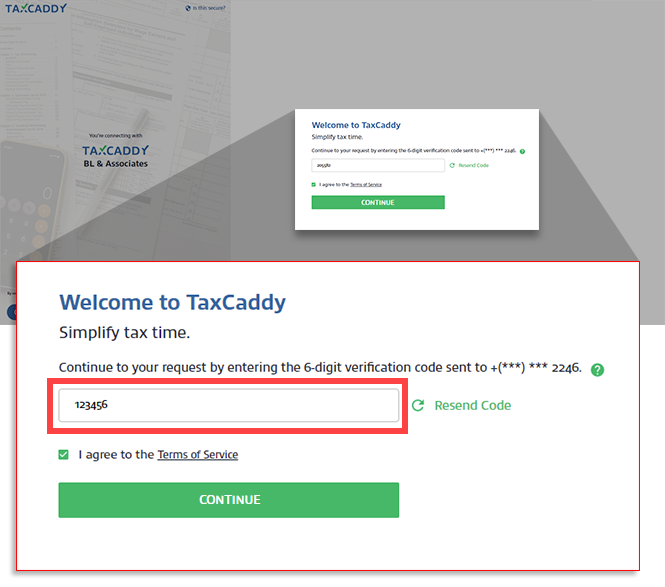 - You will receive a new verification code each time you access the page.

- On the log in page, your tax professionals firm name will appear on the left.
Click Terms of Service to read the terms of using TaxCaddy, then click the check box to acknowledge that you agree with the terms of service.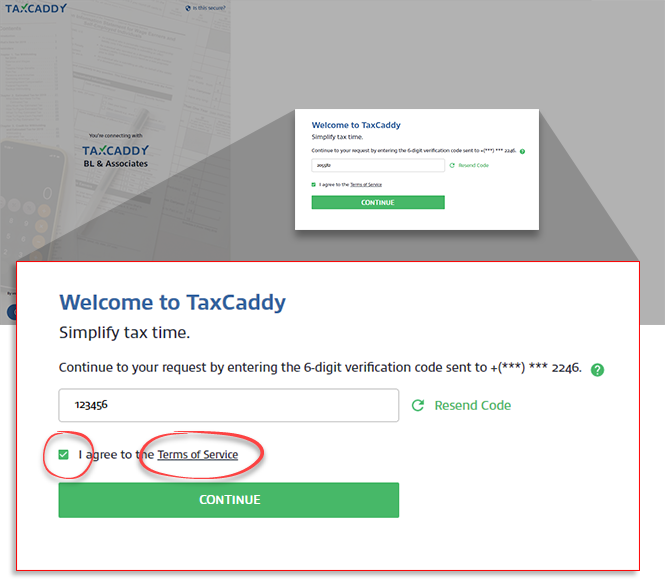 Click CONTINUE to log in.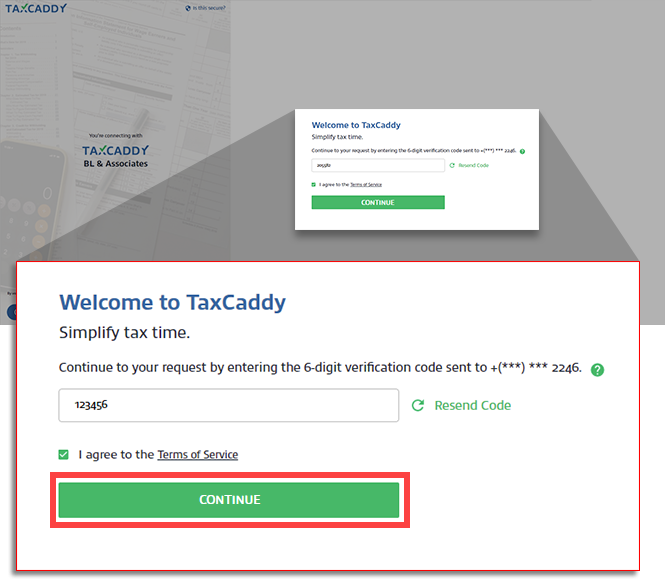 If you didn't receive a verification code on your mobile phone then click Resend Code to try again.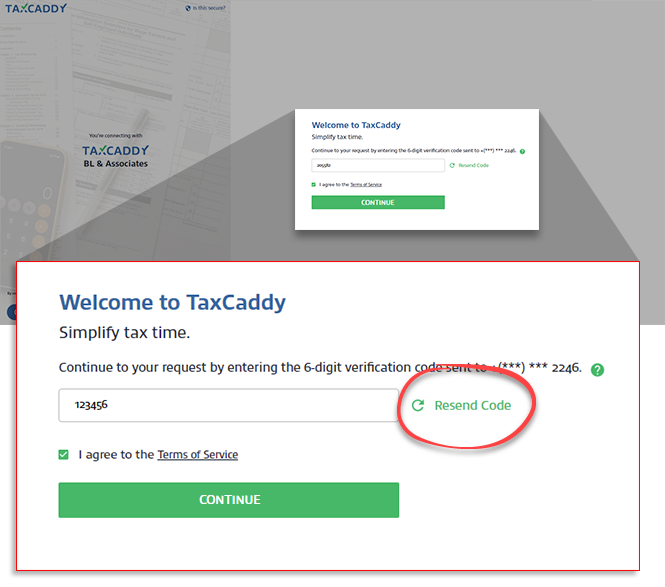 Similarly, if the verification code expired after 5 minutes, click Resend Code to receive a new code.
You have 3 attempts to correctly enter the verification code (i.e dynamic password). If you fail to enter a valid verification code on three attempts then your account will be locked for 2 hours. You can try again after two hours.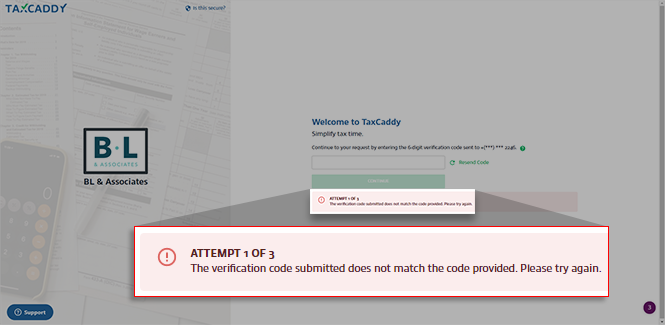 You will see the deliverables in their Task List (left panel). You can click each item in the list to view or address the task.
Click here to take a quick tour of TaxCaddy's Overview page.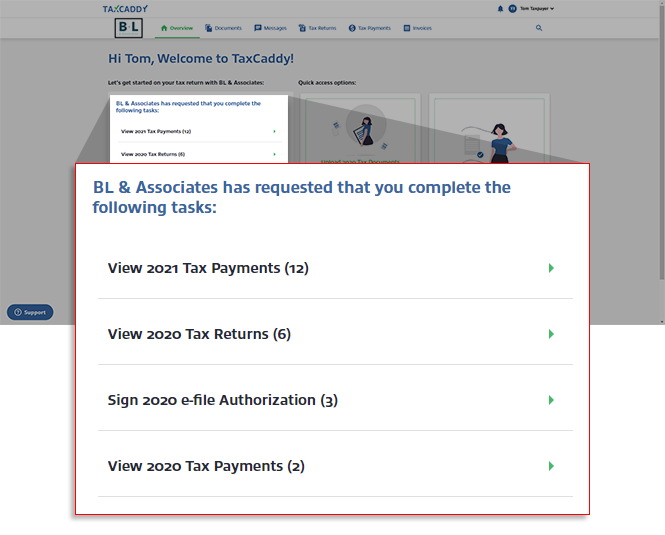 Create an account with a password
The dynamic password login email sent to you will be valid for two weeks before it expires. At any time, if you decide to make an account with a password, go to TaxCaddy the login page, click the Forgot Password link to set a permanent password for your account.
Click here to learn more about resetting your password.
Note: When you are resetting your password, click Phone Number to verify.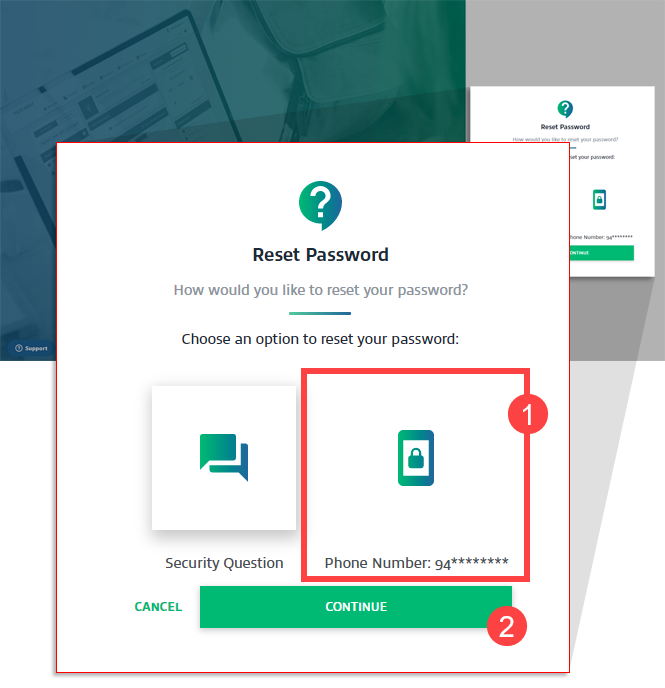 After setting a password for your account, you can log in directly at any time by going to TaxCaddy.com
Click here to learn more about logging in directly from TaxCaddy.com