We're excited to present TaxCaddy 4.09.
Dark Mode
Dark Mode theme is here! It's stylish, easy on the eyes, and it might even improve your device's battery life. The color palette in Dark Mode includes darker background colors and lighter foreground colors that are carefully selected to ensure contrast while maintaining a consistent feel between modes and across apps.
Click here to learn more about Dark Mode in TaxCaddy.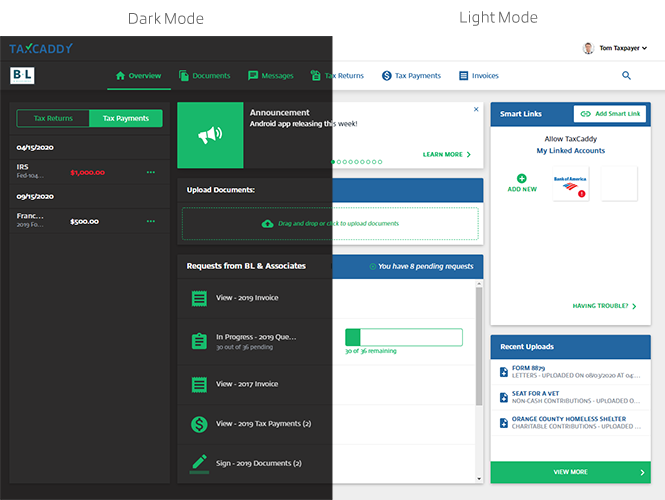 Dark Mode color theme may vary based on your current tax professional.
Messages
Now in messages, it's easier to identify new unread messages from your tax professional. You will see a divider between old and new messages.
Click here to learn more messages