Hi everyone! Here's what's new in TaxCaddy!
Pay by Check
We introduced a new feature that allows you to pay your Federal and State tax payments by check. You can use TaxCaddy to send physical checks to the proper taxing authority. When viewing an unpaid tax payment voucher, you will now see an option to pay by check if the tax payment has been cleared for official use with the taxing authority by your tax professional.
Click here to learn more about paying tax payments by check.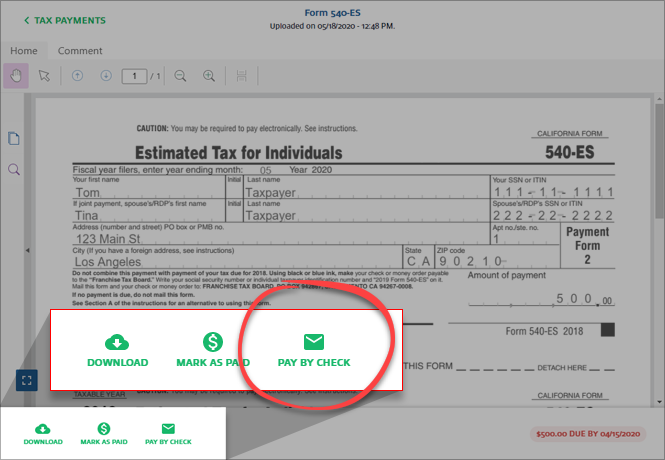 Shipping Discount!
TaxCaddy is offering a promotional discount on shipping! For a limited time, the cost of USPS Certified Mail has been reduced to $9.95 (normally priced at $14.95). Take advantage of this offer to get proof of delivery through electronic tracking numbers when using USPS Certified Mail.
Once you add or verify the required information, you can review your paper check then send it to the proper taxing authority.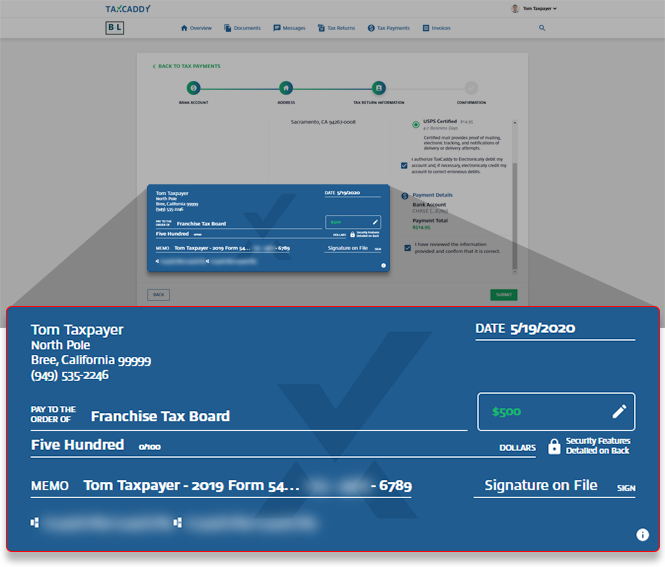 On the document menu, you will see the Track Payment option appear in 1 business day if you chose to mail your tax payments via Certified Mail. The Track Payment option allows you lookup tracking information to see the current status of your delivery.
Click here to learn more about tracking tax payment shipping.