The Phase tag on the upper right side indicates your status for the currently selected tax year.
There are two types of Phase tags:
Gather & Preparer - Indicates the starting phase for all clients. In this phase, you can gather your tax documents for your tax professional, and then they will begin preparing your tax return.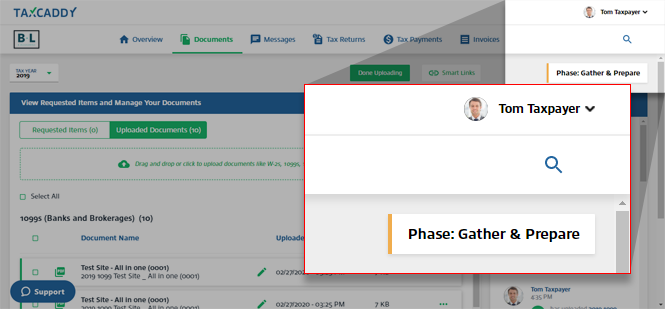 Review & File - This appears once your tax professional has prepared the tax returns and uploaded it to your Tax Returns area. You can review your tax return, sign any applicable E-File authorizations, and your tax professional can then file your tax returns.