Welcome back. Here's what's new in TaxCaddy!
Accessibility for color vision
deficiencies
Users with low-vision impairments or color-vision deficiencies can now use the colorblind mode for better user experience. To enable the colorblind mode, go to Settings > Accessibility > Click On next to Colorblind Mode.
Click here to learn more about enabling/disabling colorblind mode.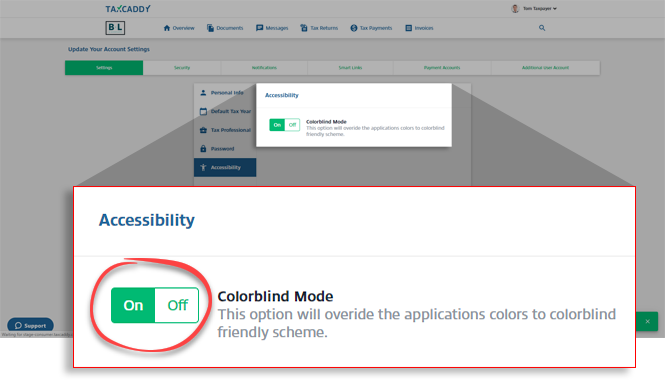 Colorblind Mode will update the color theme across TaxCaddy.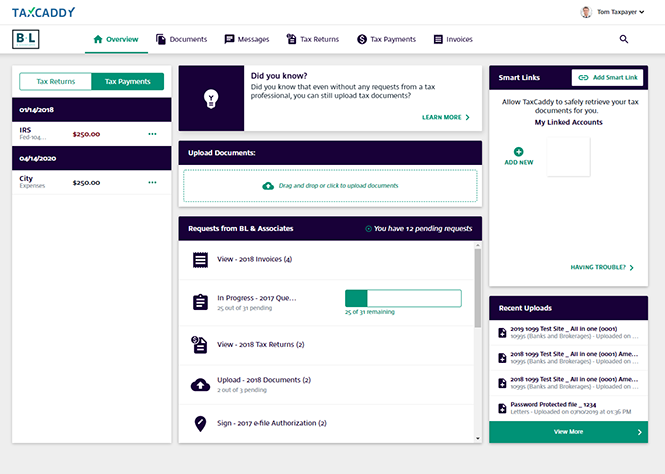 Design Updates
Changes to the UI were made to improve the user experience. The following features have been redesigned with an updated look:
Menu options
Menu options for Documents, Tax Returns, Tax Payments, and Invoices have been updated for better user experience. Users will now see a drop-down menu when they click on the Menu

icon.
Examples:
Documents menu options: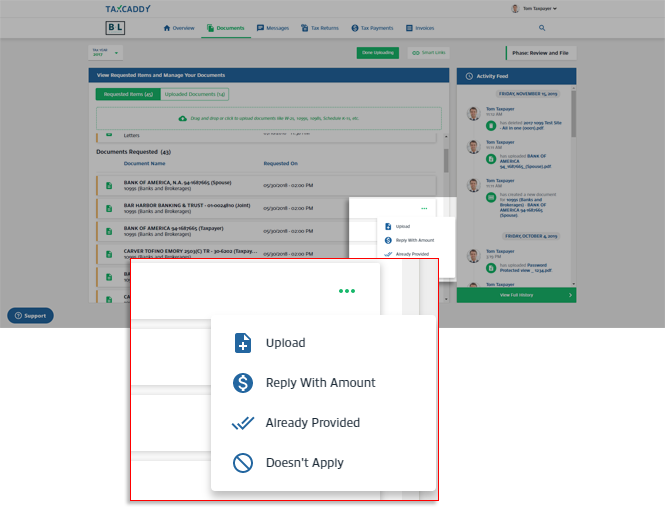 Tax Payment menu options: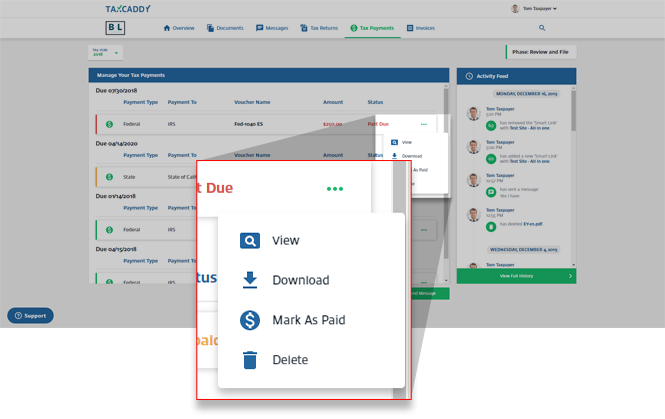 Document Viewer
On the Document Viewer, buttons and statuses(i.e. Reviewed, Signed) have been redesigned. Document Viewer buttons will now display an icon and text. Status tags have been redesigned with a lighter color theme.