This release note is an amendment to the previous TaxCaddy web release note for v3.6
Broken Smart Links Notification
You will now receive an SMS text notification when your established Smart Links connection is broken.
Note: This notification will only appear for Smart Links that have been successfully established over an hour.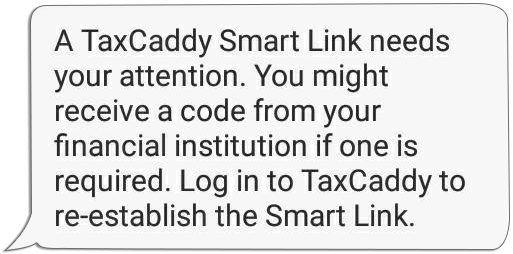 Additionally, if you have the Push Notification enabled then you will also receive a push notification message on the browser window and on your mobile device.