TaxCaddy streamlines the tax return preparation process for you and your tax professional by helping you gather and share files and provide all the information that's needed to prepare your tax return. The following is a summary of many of the great features that TaxCaddy has to offer.
Go to TaxCaddy.com to learn more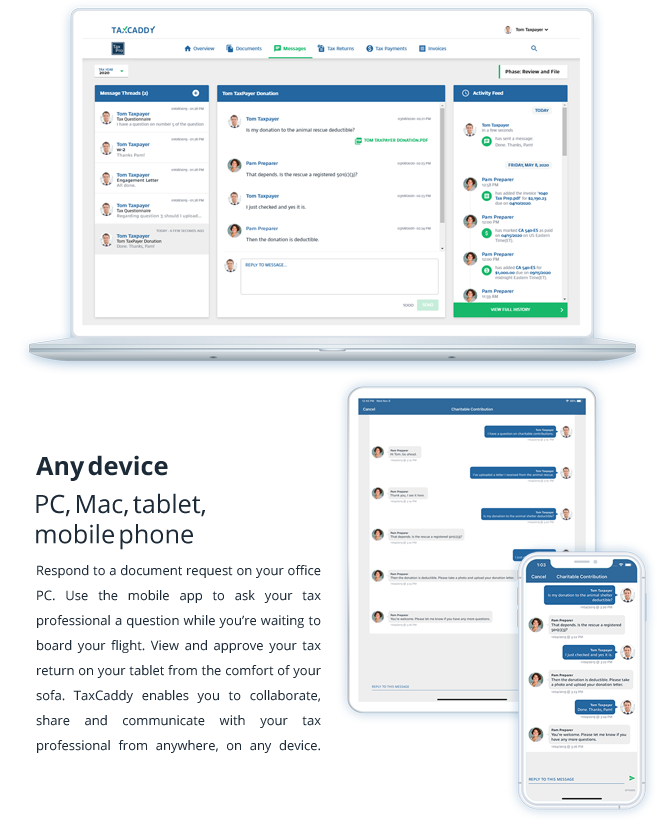 TaxCaddy is not your accounting firm's portal. Your TaxCaddy account is yours to keep, forever. You decide who to share your information with. If you change accounting firms, you take your TaxCaddy account with you.
Gather documents
Electronic Signatures
Tax Returns and Payments
Notify your tax professional
Invoices