Here's what's new in TaxCaddy.
Fillable Forms
Document menu will now show a Fillable icon 

if the requested item is a fillable form.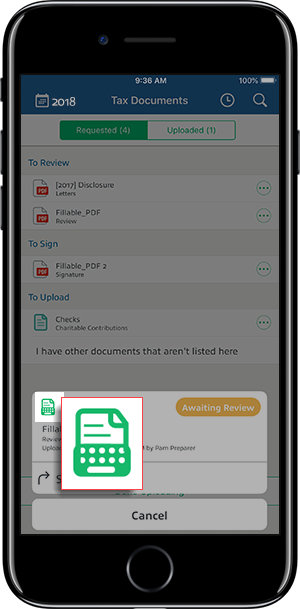 If the form has fillable fields, PDF viewer will now show Fillable Form on top.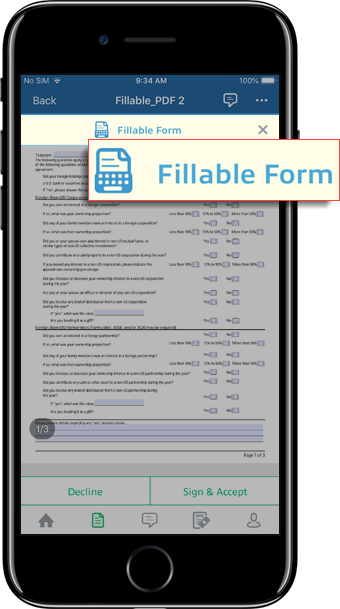 When reviewing, a confirmation dialog box appears when you mark a fillable form as reviewed.
Click here to learn more about marking documents as reviewed.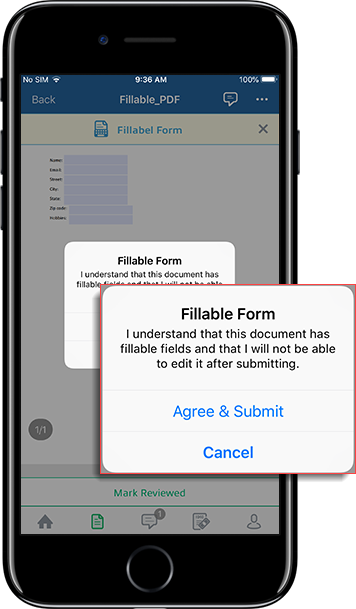 When signing a document with fillable fields, select the check box to confirm you have verified those fields and that you will no longer be able to edit them.
Click here to learn more about signing documents.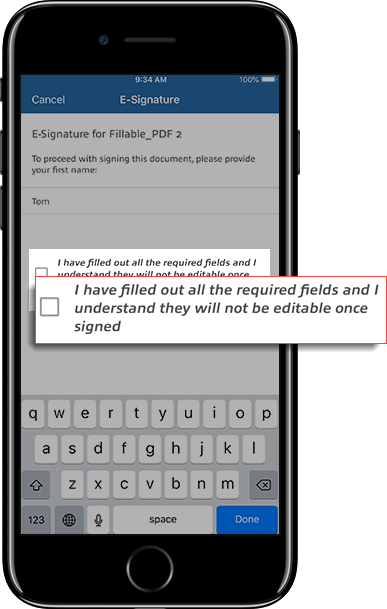 Help Center
You can now access TaxCaddy Help Center from the Overview screen.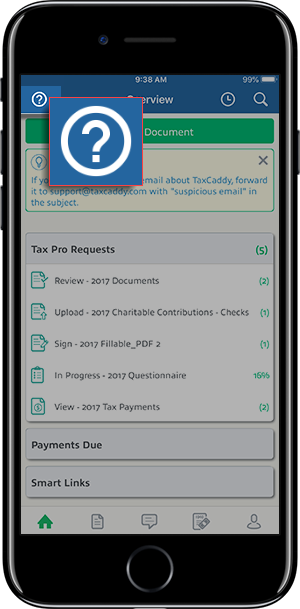 You can also submit a ticket to TaxCaddy Support from the Help Center, click the Ticket icon 

 on the upper right side to submit a ticket.
Click here to learn more about submitting a ticket in the help center.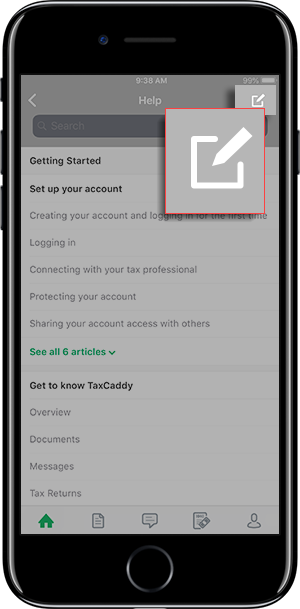 Open Word and Excel in landscape mode.
You can now view Word and Excel document in landscape mode.