Here's what's new in TaxCaddy.
Fillable Forms
Fillable Requested Items will now show a Fillable Form icon

 on the document tile.
Click here to learn about viewing requested items.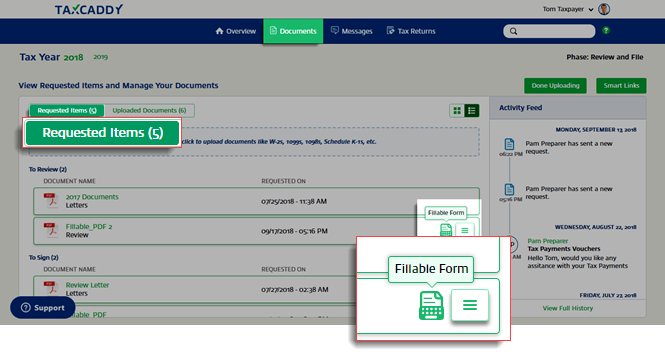 When you open the Fillable document in the Document Viewer, it will show Fillable Form on the top right corner.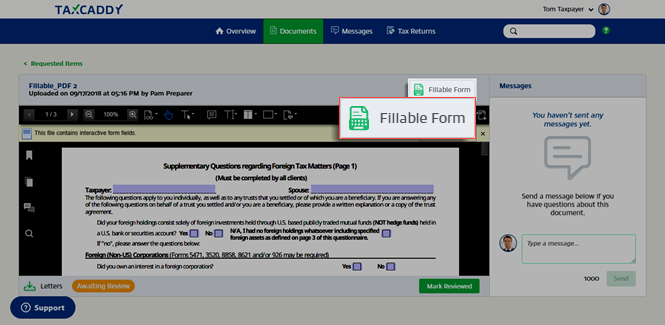 Updated Back link on the Document Viewer
Document Viewer will now show a link to the previous page by name.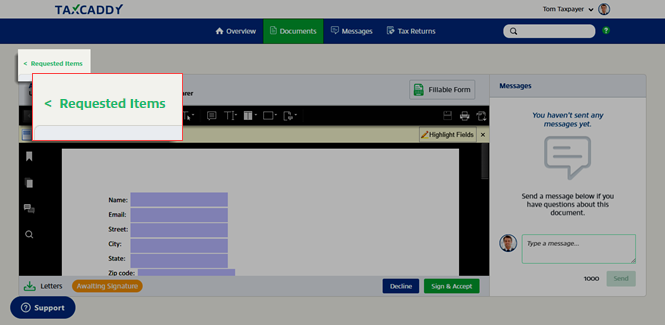 To Upload category renamed
Under the Requested Items tab, To Upload category has been renamed to Document Requests.
Click here to learn more about uploading requested items.