Here's what's new TaxCaddy.
Support for International Phone Numbers
You can now use International Phone Numbers for account verification. When creating an account, you now have the option to select other countries.
Click here to learn more about creating a TaxCaddy account.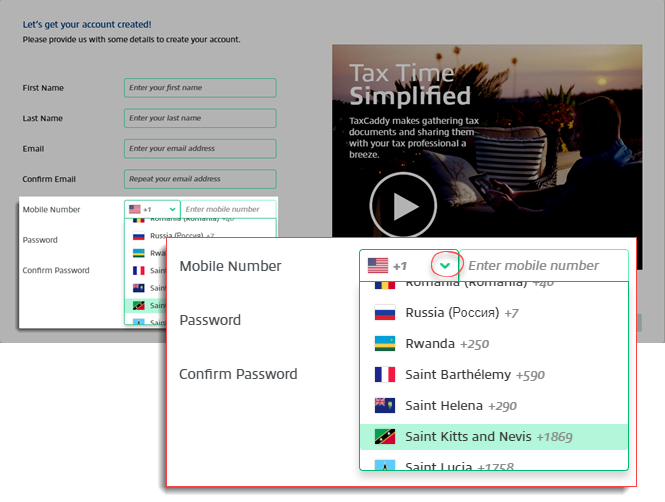 You can also change your current U.S. phone number to an international phone number from Settings under the Security tab.
Click here to learn more about updating your phone number.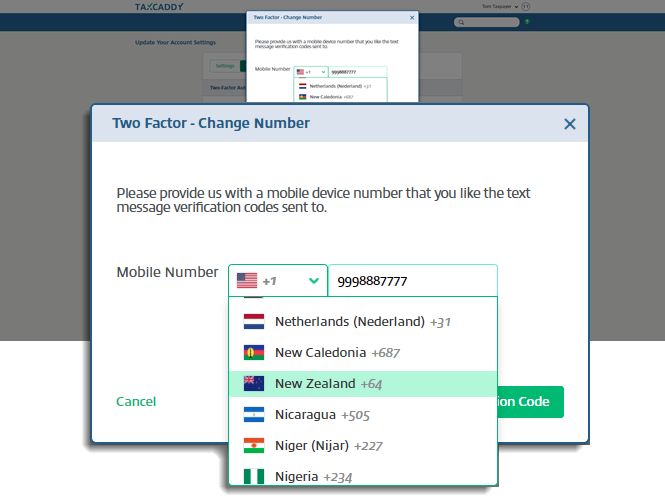 Done uploading tax documents
A new Done Uploading button has been added to the Documents screen. Click Done Uploading to let your Tax Professional know when you are done uploading tax documents. This applies to requested and uploaded documents.
Click here to learn more about Done Uploading.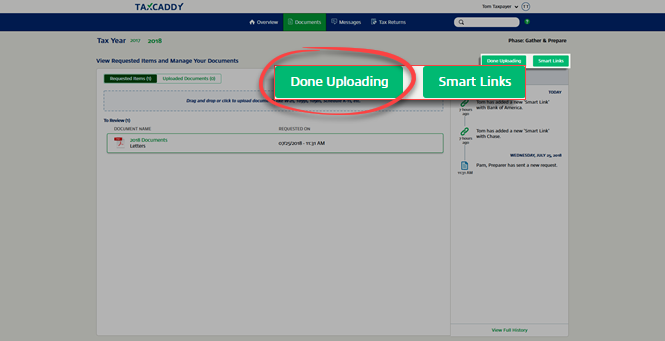 When a Done Uploading dialog box appears, click Yes, let my Tax Pro know to inform your tax professional that you have finished uploading documents.
Note: The Done Uploading feature can only be used once per tax year. Once you click Yes, let my Tax Pro know, the Done Uploading button will no longer be available on the Documents screen.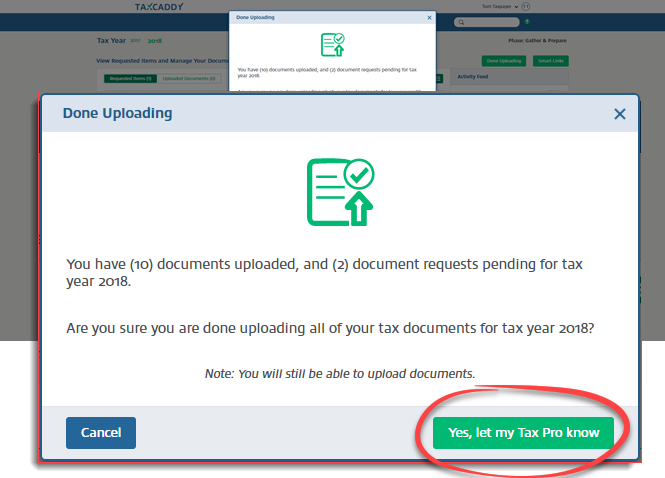 Done Uploading dialog box will also appear automatically on the Documents screen once you complete uploading the final requested item. You can click No, ask me later to dismiss the dialog box for this log in session, or click Don't ask me again to dismiss the dialog box permanently.
Click here to learn more about uploading requested items.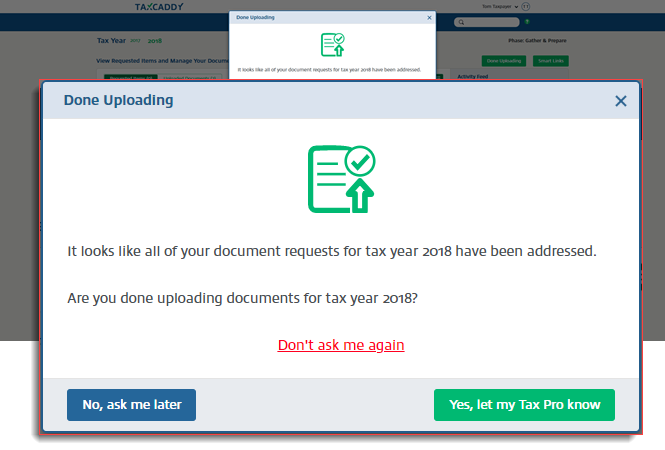 You may also see the Done Uploading dialog box appear automatically when a Tax Professional or a spouse finishes uploading the requested items before your current TaxCaddy session. You will see a notification icon appear next to the Documents screen title, indicating a pending Done Uploading dialog box.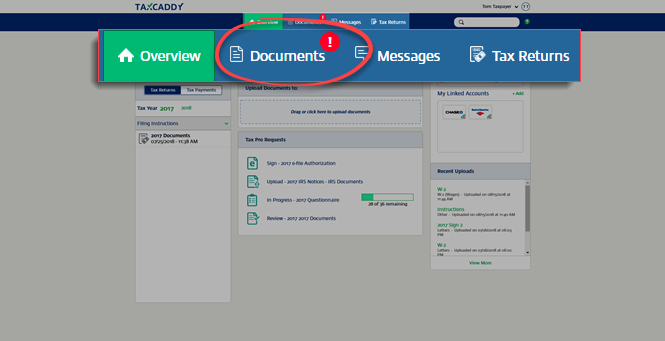 Smart Links notification
You will now see a Smart Links notifications message appear when one or more of your Smart Links is broken. The notification will appear on the bottom right corner of the Overview screen, click X to dismiss the notification.
Click here to learn more about Smart Links.