Updated interface for web, iPhone, and Android
TaxCaddy has an updated interface that makes it easier to get your work done! The web overview now contains My Taxes (for tax return information), Tax Pro Requests (listing tasks you need to perform), Smart Links (allowing for retrieval of documents from financial institutions), and Recent Uploads.
Click here to learn more about the interface.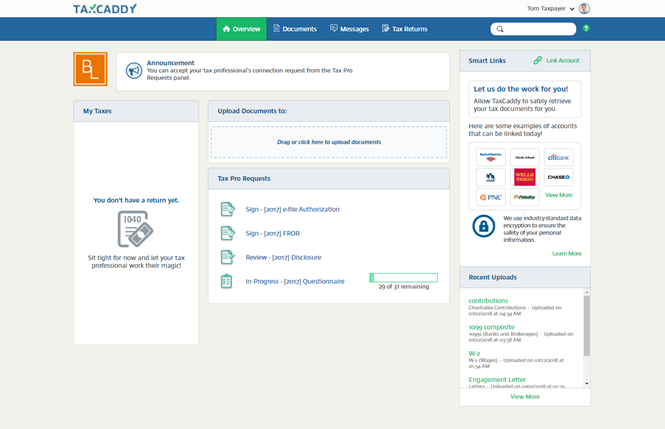 Text message two factor authentication
For your security, you're now required to provide a code when logging in to TaxCaddy that's sent via text message to your phone.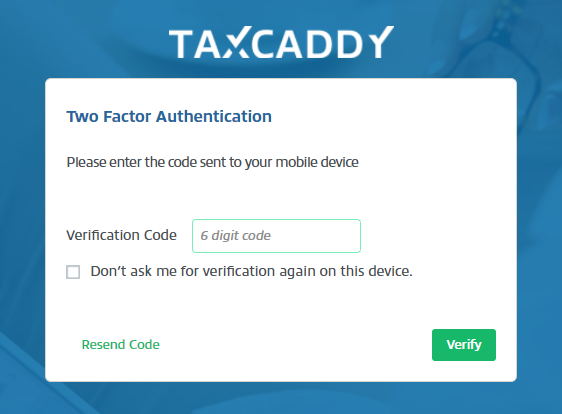 Tax Pro Requests
You'll now find requests from your tax professional in Tax Pro Requests. Use Tax Pro Requests to know what tasks to perform next.
Click here to learn more about Tax Pro Requests.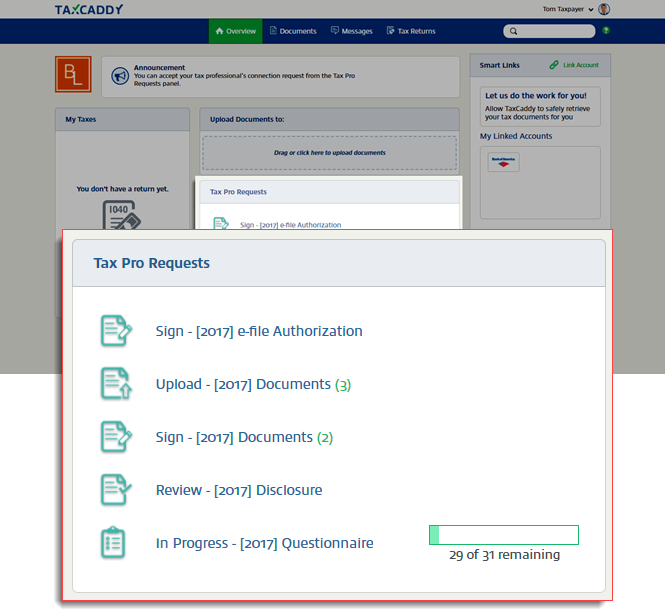 Multi Account Management
If one or more other users add you to their account, you'll be able to manage your own account as well as the other accounts. When you log in to TaxCaddy, you'll see the Multi Account Management Dashboard. You can use the Dashboard to manage others' TaxCaddy accounts in most of the ways you can manage your own.
Click here to learn more about Multi Account Management.