Click here to show/hide instructions for iPhone mobile phone app 
Click here to show/hide instructions for Android mobile phone app 
TaxCaddy.com on PC, Mac or tablet
If one or more other users add you to their account, you'll be able to manage your own account as well as the other accounts. When you log in to TaxCaddy, you'll see the Multi Account Management Dashboard. You can use the Dashboard to manage others' TaxCaddy accounts in most of the ways you can manage your own.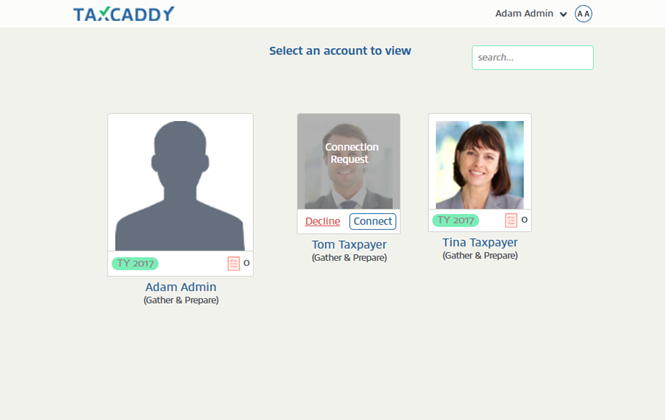 Tiles on the Dashboard represent your own account as well as the accounts to which you have access. The tile representing your own account is on the left and larger than the others.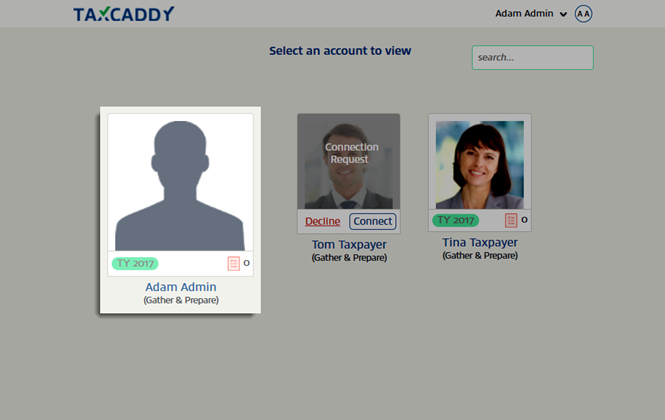 If a user has invited you to join their account and you have not yet accepted or declined the connection, you'll see Decline and Connect options on their tile. To connect with them, click Connect.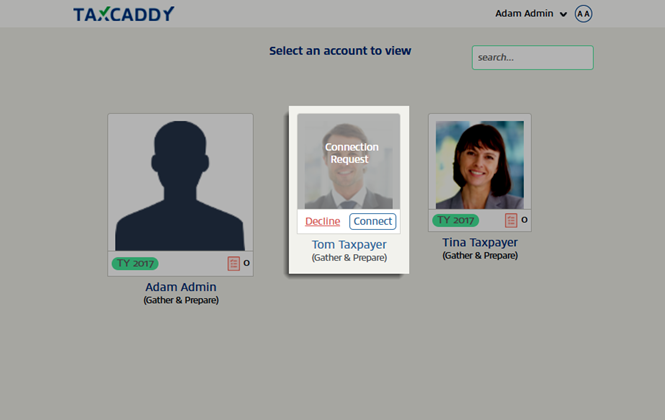 If you've already accepted a user's request, those links will not be present. Their tile will show their tax year as well as the number of Tax Pro Requests they have.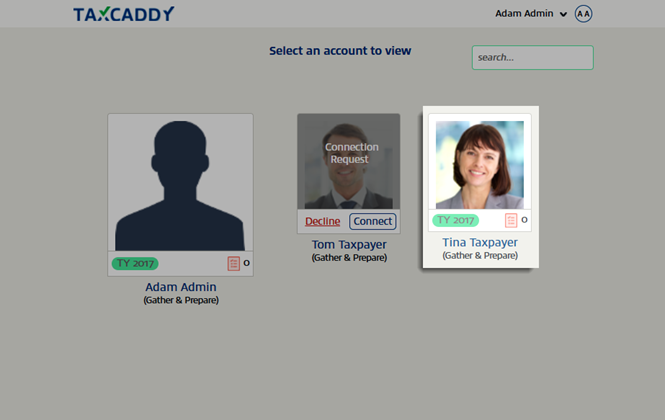 If a user has revoked your access, you'll see them as a disconnected user. Click the red x in the corner of their tile to remove them from your dashboard.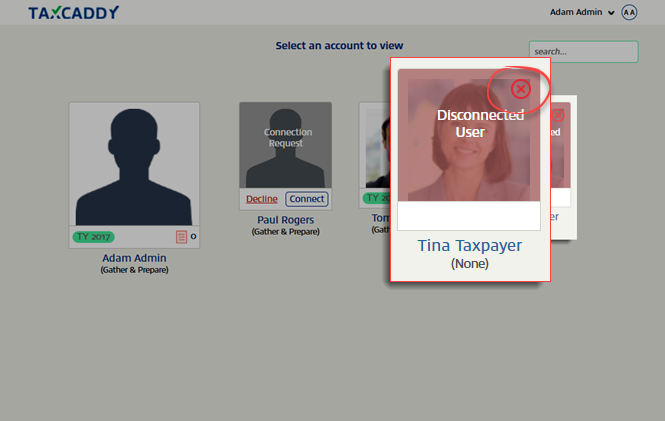 After clicking a tile, you'll see that person's TaxCaddy account. Your own name is shown on the top right. On the top left is a menu with a white background that shows whose account you're currently managing. Click the menu to see a list of all accounts to which you have access. Click a user in the list to switch to that user. In the example below, Adam Admin is currently viewing Tina Taxpayer's account. Adam also has access to Tom Taxpayer's account.