Tax Returns screen is where you'll be able to view your tax returns. You can review and download your tax return filing instructions along with their Federal and State Tax Returns.
Click here to learn about the Tax Return screen.
TaxCaddy.com on PC, Mac or tablet
You can view your tax returns summary on the Overview screen. The lower left panel for View [Tax Year] Tax Returns will show your tax summary when your tax professional updates your information. You can click the panel to go to the Tax Returns screen.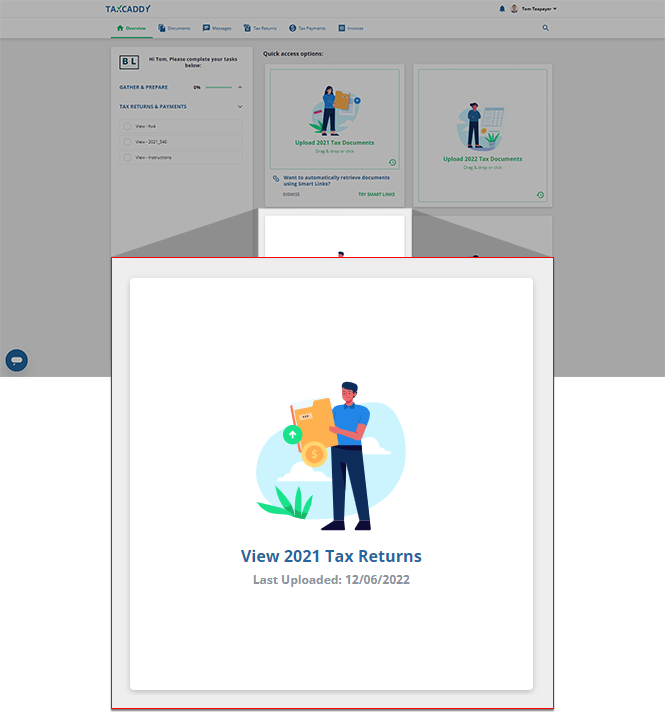 You can click the TAX RETURNS & PAYMENTS dropdown menu on the lefthand panel to view a list of tax return documents uploaded to your account. Click a document title to view that document.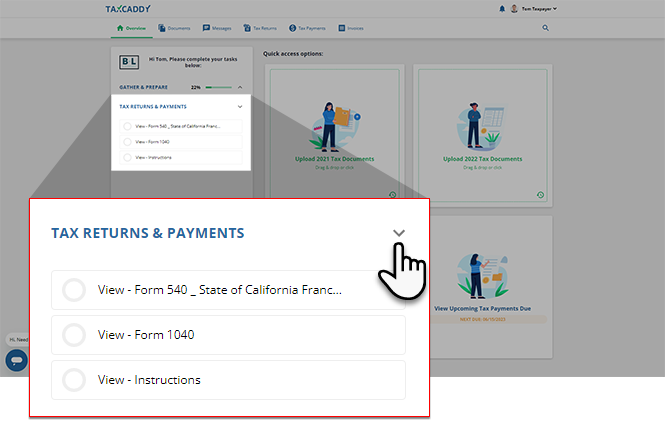 A checkmark will appear after you view the document.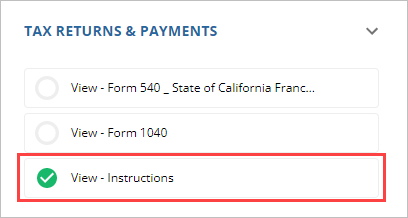 You can also click Tax Returns on the navigation menu, then click the tax return to view the document in the Document Viewer window.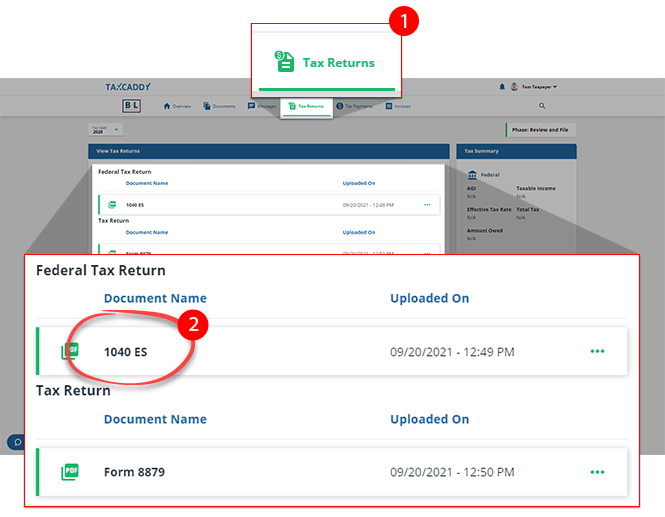 Your tax return documents will appear in the Document Viewer panel.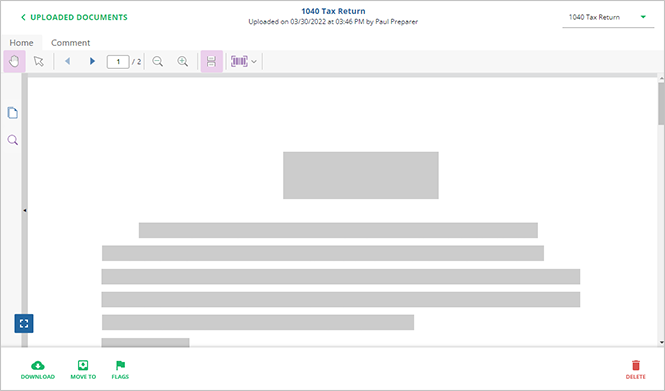 iOS mobile app
You can view your tax return on the iPhone by tapping the Tax Returns button on the navigation tab at the bottom.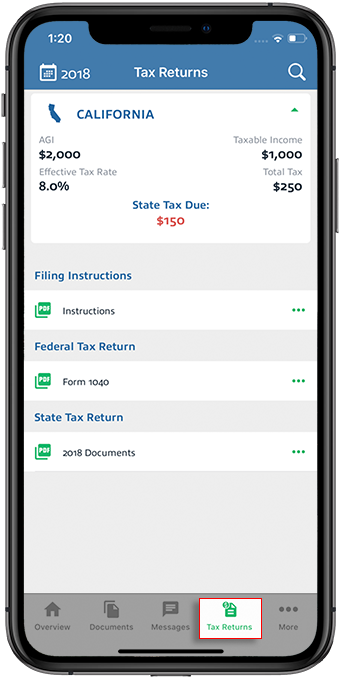 Additional Information: