Overview gives you a snapshot of everything in your account. 
Click here to show/hide screenshots for iPhone mobile phone app.
Click here to show/hide screenshots for Android mobile phone app.
TaxCaddy.com on PC, Mac or Tablet
This article covers Overview and navigation when using TaxCaddy.com on a PC, Mac or tablet. 
On the top right, you can access the user menu, in which you can access Settings, and the search bar.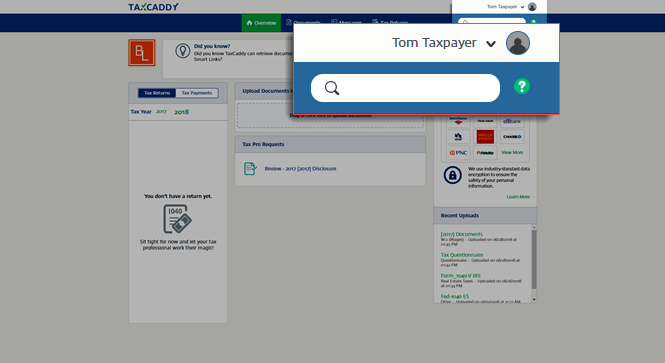 Navigation to Overview, Documents, Messages, and Tax Returns appear on the top bar.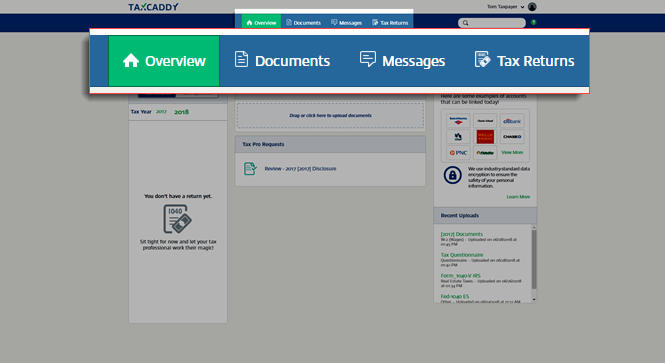 If your account is connected with your tax professional, your tax professional's logo appears on the top left.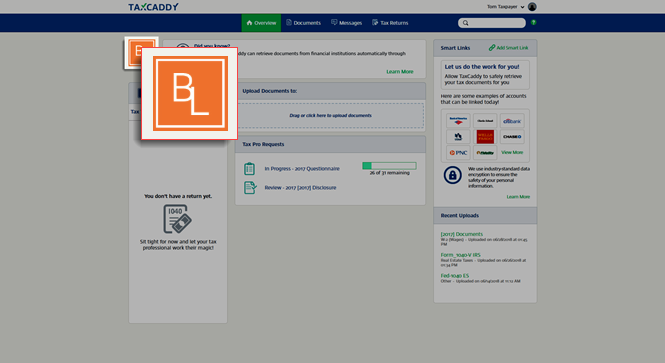 You can view announcements and tips to the right of the firm logo.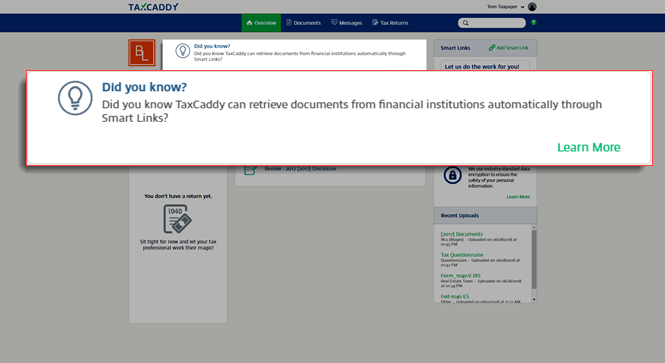 Once your tax professional has uploaded a tax return, you can see the related information in Tax Returns / Tax Payments.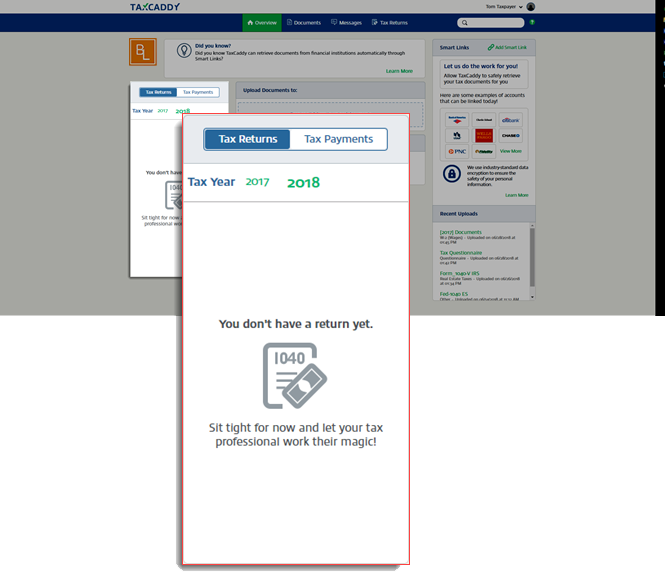 Drag a document to or click in the box near the top to upload a document.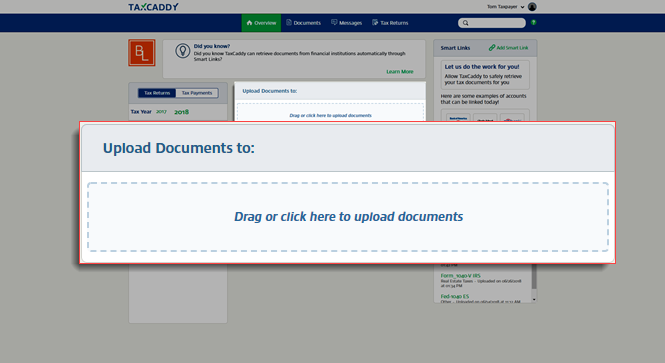 When your tax professional sends you requests, you'll find them in Tax Pro Requests.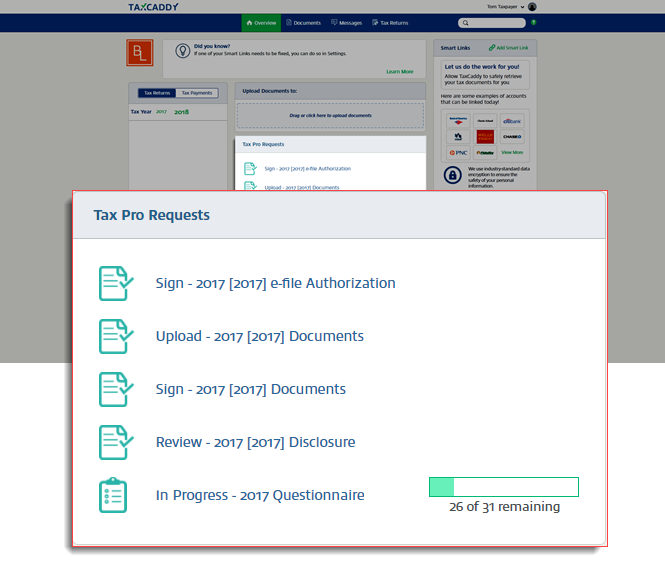 Click the Questionnaire request in Tax Pro Requests to access your questionnaire. 
Smart Links allow you to connect to your financial institutions for automatic retrieval of your documents.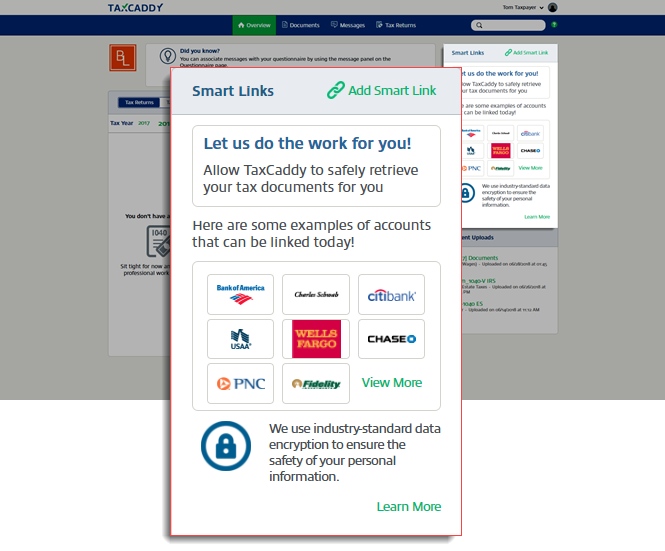 On the bottom right, you can find your recent uploads.