Hey everyone! Here's what's new in TaxCaddy this month:
Foreign address
We've added the option to provide addresses outside the United States when providing identification and mailing address records in the Confirm Personal Information task. If you choose to Add ID manually for either yourself or your spouse, you will now be able to provide information for a Non-US ID, then you can select the country from which the ID was issued. Click COUNTRY ISSUED and select the correct country from the drop-down menu. From here, you can proceed with providing the requested information.
Click here to learn more about providing your personal information.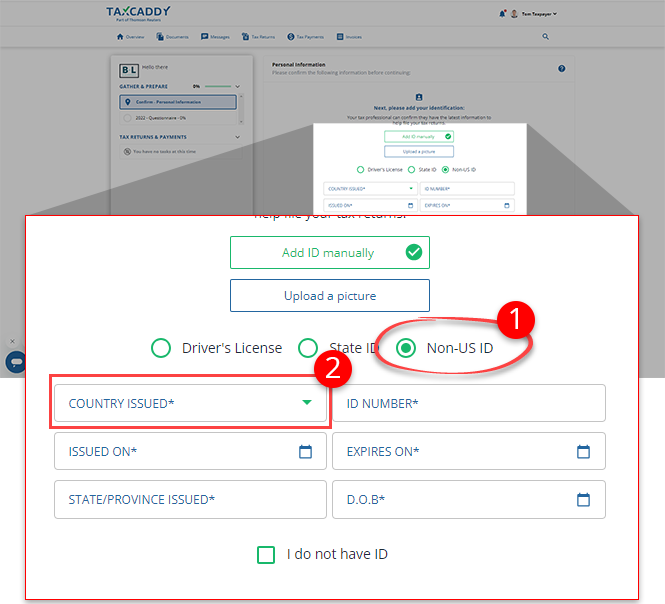 Similarly, once you reach the mailing address portion of this task, you will now be able to select the country that this address is located in. Click COUNTRY and select the appropriate country for this address, then proceed with the remainder of this task.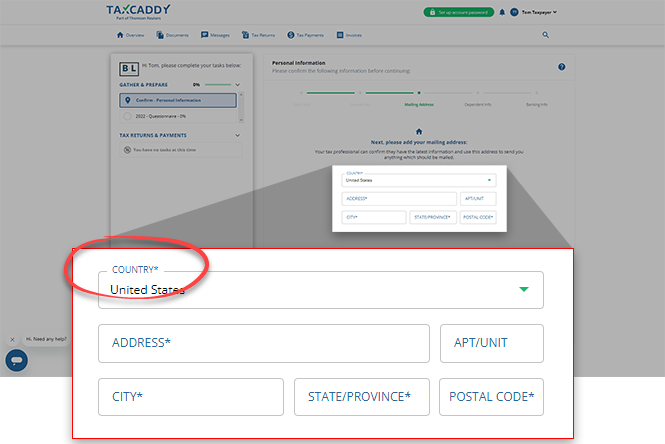 Your country selections will be reflected in the summary screen before confirming your information.