Hello! Here are some TaxCaddy updates for this month.
Set up account password
Users accessing TaxCaddy with a temporary password (i.e. Dynamic Password) sent to their phone can now set up a permanent password for their TaxCaddy account. Users logged in with a Dynamic Password can click Set up account password to set up their TaxCaddy account with a personal password.
Click here to learn more about setting up a password for your TaxCaddy account.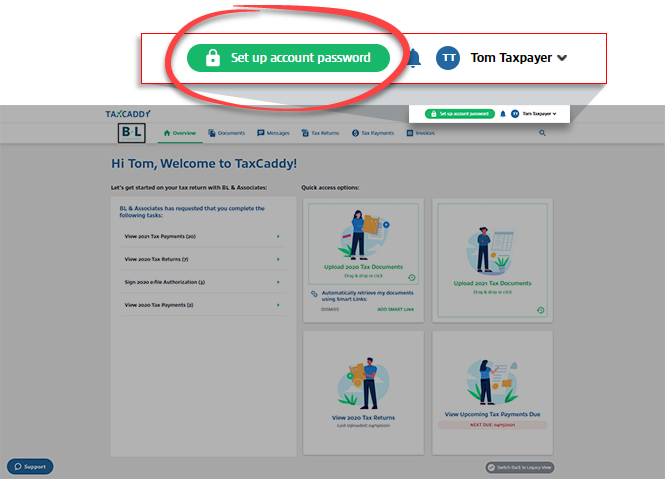 Setting a password will allow you to:

Use TaxCaddy mobile app on iOS or Android.

Update personal info (e.g. updating phone number).

Log in directly from TaxCaddy.com

Continue using TaxCaddy after the initial login link expires after two weeks.
Enhanced sign up process
TaxCaddy's sign up process is now faster and easier than ever. New users will now see fewer fields and steps when signing up to TaxCaddy.
Additionally, users can now set security questions at their own convenience if desired.
Click here to learn more about setting security questions for your TaxCaddy account.