Hey everyone, here's what's new in the iOS TaxCaddy app this month:
Tax payments signature
When completing the pay-by-check process for your tax payments, you will now be prompted to add a signature to your checks! As you review payment details in the Confirm Check Details screen, you'll see that TaxCaddy will now ask for your signature before you can submit your payment.
Tap ADD SIGNATURE found on your check summary to begin the process.
Click here to learn more about adding a signature to a check.
When adding a new signature to your check, you will have the option to either Take a Photo of your Signature, Upload a Signature File, or Draw your signature within the app.
Once a signature has been added to a check, you will be given the option to reuse this signature for future checks, avoiding the add signature process.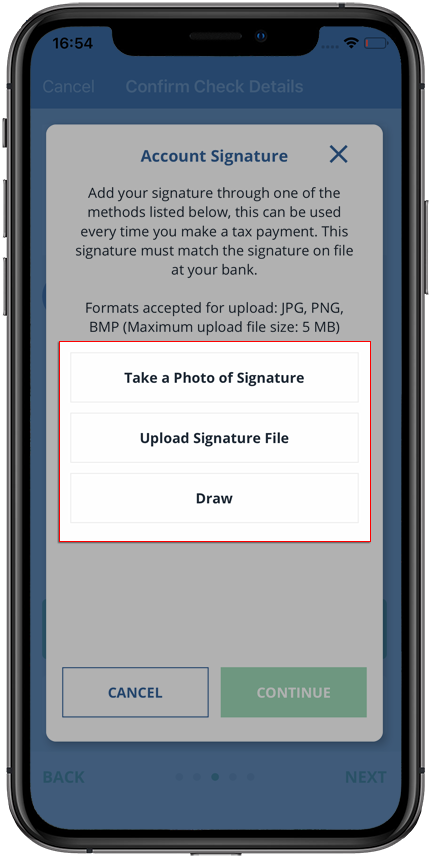 Once added, your signature will appear on the bottom of your check.